Founded in 2001, MCT is an established, leading provider of hedging and risk management advisory services. Our rapidly growing business presents unique opportunities for employees to make significant contributions to the company. We seek to hire the best and brightest people — who ultimately are our greatest asset.
We offer a competitive compensation package, numerous benefits, and opportunities for career advancement in a number of functional areas. We are always looking for innovative, driven and dedicated people who thrive in a fast-paced, dynamic environment that encourages entrepreneurial thinking.
Please e-mail us your resume to: info@mctrade.net
MCT is an equal opportunity employer.
The San Diego Business Journal has named MCT to their "Best Places to Work" for Five Years in a Row, 2012-2016.
MCT is proud to have been named a Medallion winner by the annual 'Workplace Excellence Awards' in the employee retention category.
Careers: Latest News & Educational Articles
MCT COO Phil Rasori was named to National Mortgage Professional Magazine's Industry Titans list for 2023. NMP recognizes the key players who have dedicated their expertise and years of experience to the mortgage business, and represent the industry with professionalism and pride.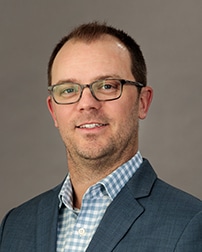 Justin Grant, was recognized by National Mortgage Professional Magazine's (NMP) for his industry accomplishments, landing him on the 2022 'Top 40 Most Influential Mortgage Professionals Under 40' list.
Azad Rafat, MCT's Senior Director of MSR Services, has been selected as a 2022 HW Tech Trendsetter. Azad is credited with driving innovation in the housing market specifically with his work on MCTlive! 2.0, a new software update to the original MSRlive! MSR software trading platform and portfolio system.